Family Farm Seaside
6.0.000
Farm Simulator – Build a Farm by the Seaside
Do you love farming? Would you like to grow different crops and raise cute animals? If yes, then this farm simulator is an ideal game for you. Family Farm Seaside is a fun game in which you get to help out on a family farm located by the sea and see it grow. It puts you in charge of a family farm that belongs to Darryl and Felicia. Since the father of the two kids is away, it is your duty to guide them on how to grow their farm. You will be in charge of planting crops and raising animals. The harvest collected from the farm plots and the produce obtained from the animals can be processed in different manufacturing buildings.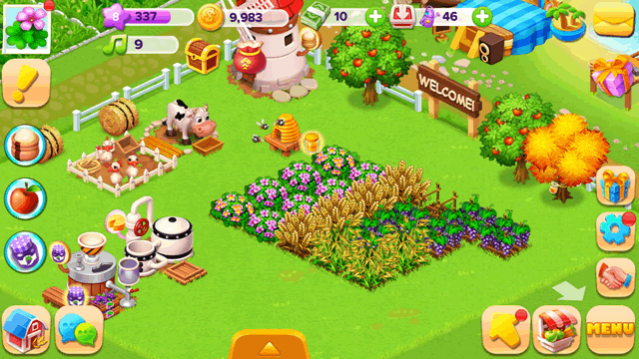 Family Farm Seaside has slick gameplay and nice visuals. Playing this farm simulator is made easy thanks to the simple and user-friendly controls. You have various menus available that are intuitively placed on the corners of the screen. There are visual cues given each time you have to find an item from one of these menus. So, you just have to follow the cues to locate the item you are searching for. Your primary job in this game is to plant crops, add fertilizer to them and then harvest the crop. The harvest will be deposited in the barn which has unlimited capacity. You can use the crops you have harvested to feed the animals you are raising on the farm.
In this farm simulator, you can raise a variety of farm animals. From cows and chickens to rabbits and bees, you can raise any kind of animal on your farm. You will have to regularly feed your animals so that they can give out produce. For instance, cows will give you milk while the chickens will give you eggs. You can use this produce for creating useful items and goods. However, before you can do that, you will have to purchase some processing machines and construct manufacturing buildings. The items you create can be sold from the barn directly or used to fulfill daily orders. You can earn money for planting new crops by selling the items and claim various gifts and rewards for fulfilling the orders.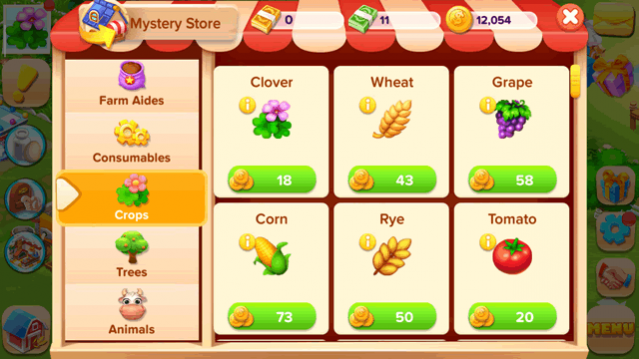 Family Farm Seaside lets you prepare mouthwatering dishes as well. You will have to expand the farm and unlock the kitchen before you can start trying out new recipes. The dishes you make can also be used for fulfilling orders. Each dish will require you to have a particular number of items available in the barn. So, make sure that you have these items ready before preparing a new dish. This farm simulator gives you the chance to beautify your farm by adding decorations to it. Having a beautiful farm allows you to participate in the Farm Beauty Contest. You can visit neighboring farms to find out how other farmers are decorating their farms.
Features:
Grow and develop two different farms
Plant a variety of types of crops
Add fertilizer to help the crops grow
Harvest the crops when they are ready
Feed the harvest to the farm animals
Collect the produce of the animals regularly
Lots of manufacturing buildings to construct
Create various products and dishes
Fulfil; daily orders to claim gifts and rewards
Complete missions to raise your farm's level
Various accomplishments to achieve
Visit neighbors and help them out
Participate in the Farm Beauty Contest
Conclusion:
Family Farm Seaside is a gaming app which is designed for people who love farming and growing different types of crops. It provides them the opportunity to harvest crops, raise farm animals, collect animal produce, and turn the produce into useful items. It is a great farm simulator that can keep you entertained on long trips.
---
Add a review
Tell us your experience with
Family Farm Seaside
6.0.000
RELATED PROGRAMS
Our Recommendations
---
---
---
---